We are here to simplify your success.
Nonprofix is a mission-driven technology company, inspired to help small nonprofits grow their support network with our affordable and easy-to-use customer relationship management (CRM) system. This effectively manages a nonprofit's support network in one comprehensive database.
We are dedicated to helping organizations succeed by using a sustainable approach to data management, which includes, improving donor communications and implementing fundraising best practices. With our simple yet effective software tools, you will cultivate new supporters, retain existing ones, and increase overall giving. We simplify growing your supporter database while saving time, money, and providing you with a database on your server, not the vendor's.
Nonprofix does not just create a plan – we help nonprofits implement it, working side by side with your leadership team, and offering a partnership, not just a product.
Learn about how we can help you.​
We focus on providing a simplified software tool, in the form of a website plug-in, so that nonprofits can easily manage all their relationships and interactions with customers and potential customers.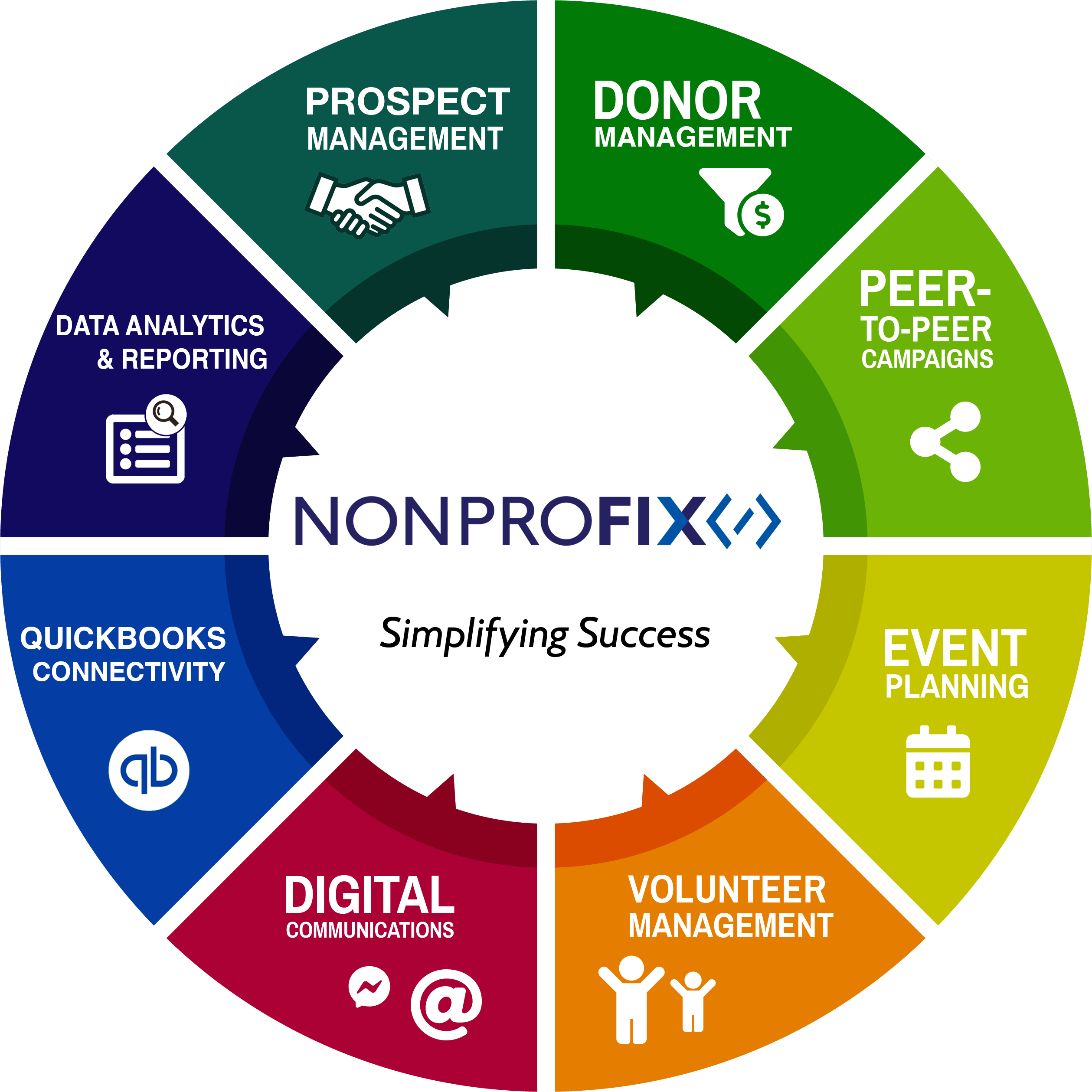 Nonprofix is dedicated to helping nonprofit organizations succeed using a sustainable approach to fundraising. Our "simplify success" approach includes implementing our unique plugin, which will greatly improve all supporter communications as well as help implement fundraising best practices. This simple and effective software tool will help cultivate new supporters and move existing donors to a higher level, while increasing your overall giving. Our team promises that you will save valuable time and money.
Nonprofix creates a partnership, not just a product!
Using Business as a Force for Good