Our services will simplify your fundraising success.
Nonprofix is committed to helping all nonprofits succeed with a more sustainable approach to fundraising. Our method to simplify success includes implementing our CRM, optimizing fundraising operations, improving donor communications, and executing fundraising best practices. With our simple but effective process, you will cultivate new supporters, retain existing ones, and increase overall giving.
Nonprofix does not just create a plan – we help nonprofits implement it. Our process has resulted in huge successes for our nonprofit clients. We also teach best practices through first-hand experience as we work side-by-side with your leadership team.
Marketing Calendar Planning
Branding (Logo)
Website Design & Development
Website Maintenance
Website User Training
Social Media Management & Ads
Email Marketing
Direct Mail
Integrated Campaigns
Integrated CRM Solution
Donor / Prospect Management
Integrated Donation Pages
Peer-2-Peer Fundraising
Event Management
Volunteer Management
Grant Management Program
Management Surveys
Key Integrations
Development Assessment
Case for Support
Budget Development
Development Planning
Board Development
Grant Development
Donor Analysis
Donor Prospect Tools
Development Staff Management
Learn about how we can help you.​
Introducing the Nonprofix CRM
Our proprietary data management system helps nonprofits manage donor records and create personal engagement with supporters. The software platform is designed to build a solid foundation on which to grow.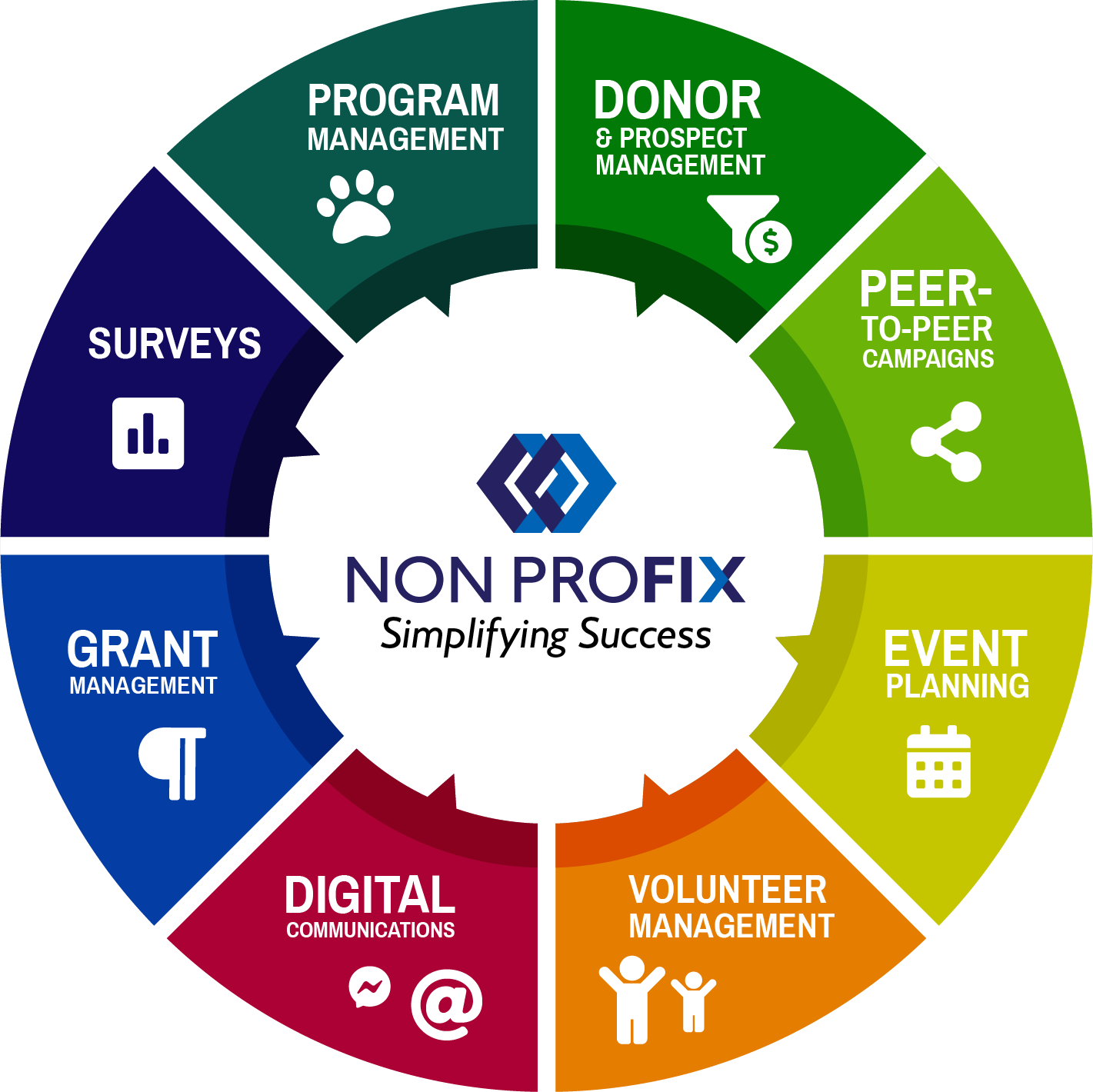 We shall use the best of our abilities to achieve the greatest prosperity for any nonprofit organization that requests our help, knowing full well that our true customers are the benefactors of that organization.