A
Simple Solution
to Manage your Nonprofit's Mission
Made by nonprofit leaders, for nonprofit leaders.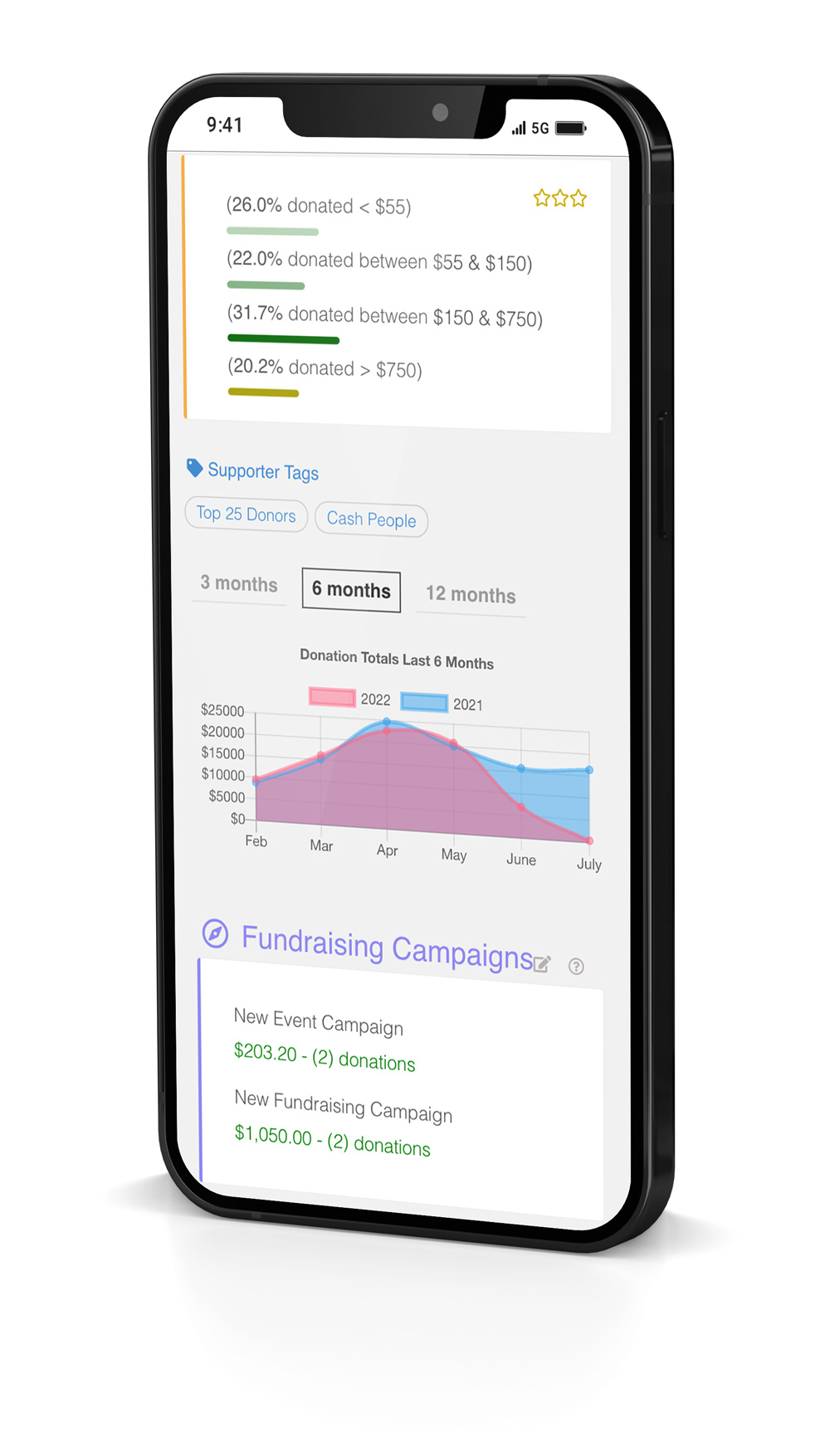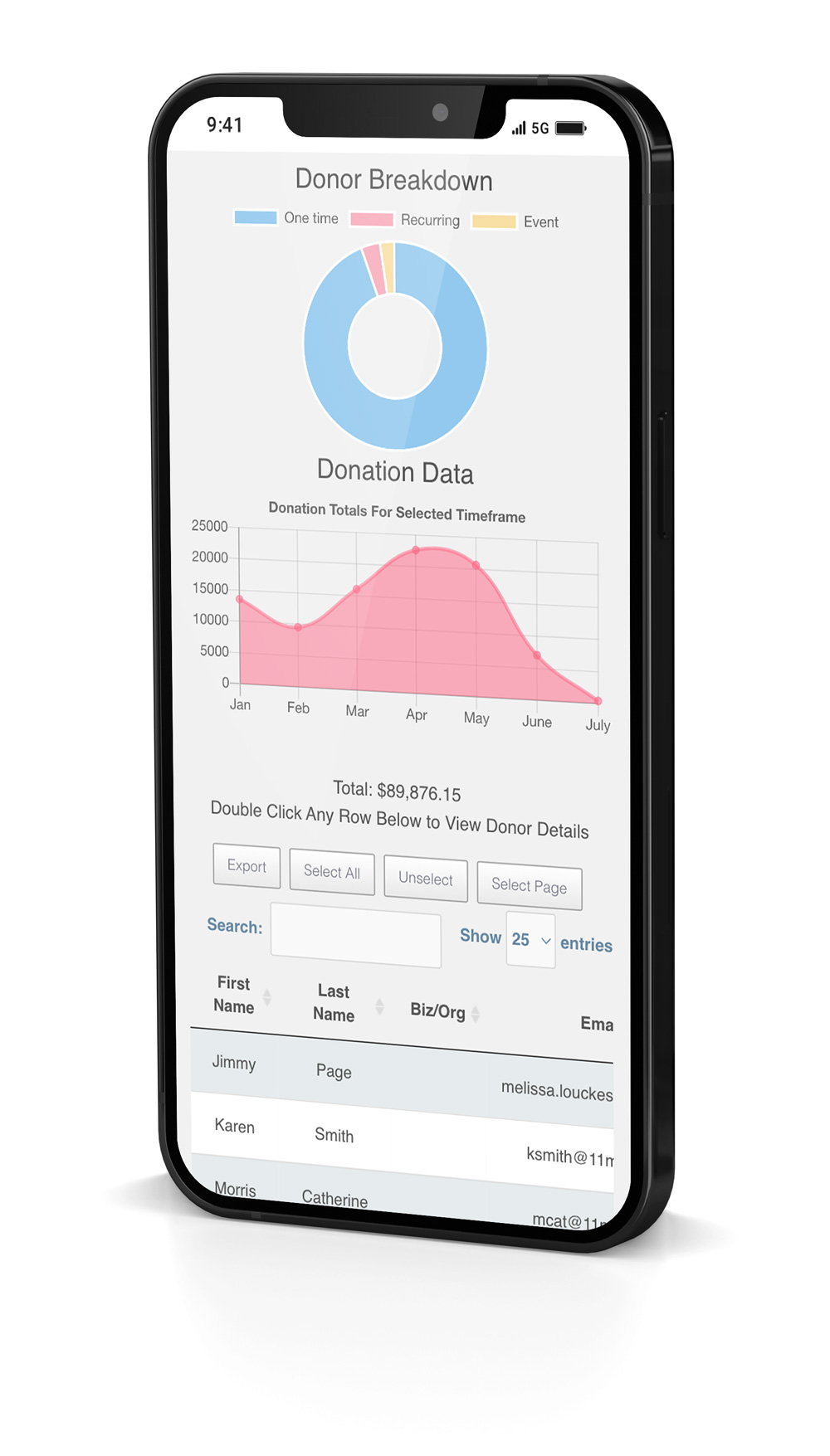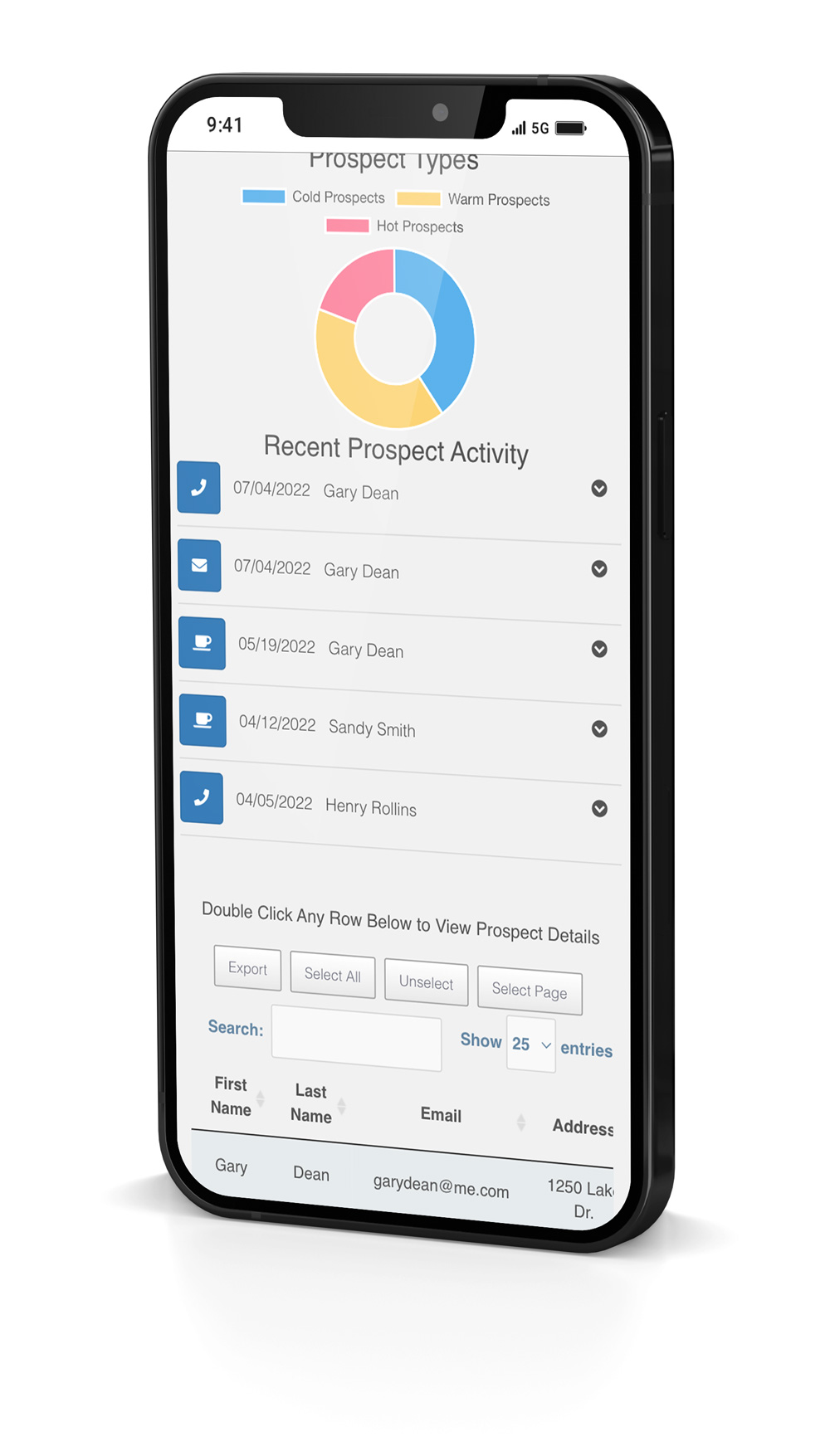 Is Nonprofix Right for Me?
Do you have an effective solution to manage your data? 
Is your current system to manage data (CRM) overly complicated? 
Are you frustrated when you log in and try to use it?
Do you feel you're paying too much for what you need or use?
Do have limited time and staff to manage your current CRM?
If you answered yes to any of these questions – you are in the right place.
Nonprofix was created with love by nonprofit professionals to make it easier to manage all your vital activities, right from your own website.
Does Your Favorite Nonprofit Need
MONEY?
The Nonprofix team believes in giving back to support causes that help change the world for the better!
When you refer Nonprofix to a colleague and they sign up, we will make a donation of 30% of our onboarding fees to a 501c3 nonprofit organization on your behalf (including yours).
Together let's unlock more generosity than ever thought possible!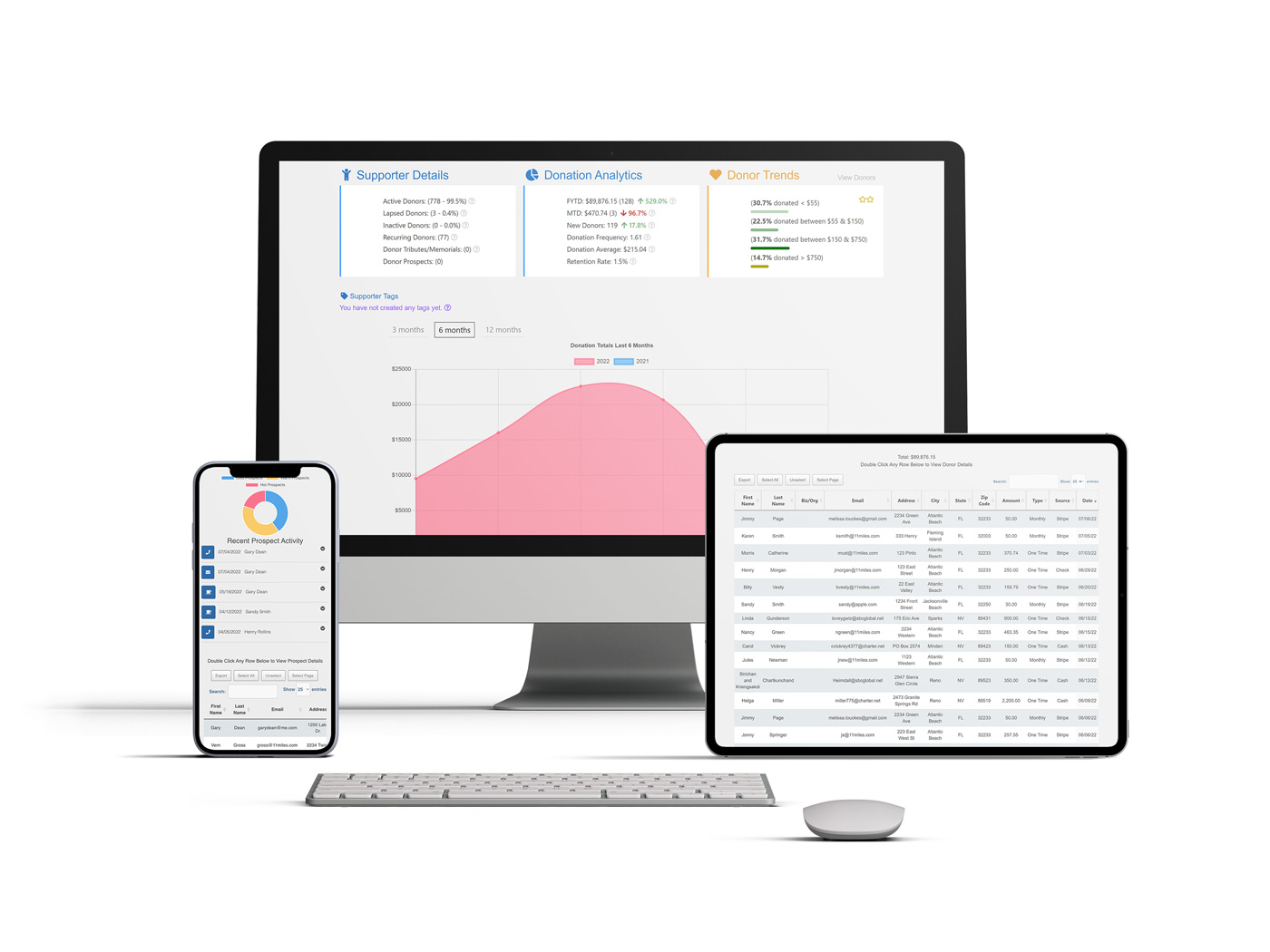 Book a DEMO today for discounted pricing!
Note: Our team believes in our unique product and won't try to aggressively sell it to you.
There are no lengthy contracts, hidden fees, or complicated on-boarding sessions.
Nonprofix is a WordPress-based solution with modules to effectively manage donors, prospective donors, volunteers, campaigns, events, peer-to-peer marketing, and reporting – all connected in one place to your most important online asset, your website.
Note: Don't have a WordPress website? No worries, we've got you covered! Our solution works well with other CRMs and website platforms too — let's talk.
Learn more about how to simplify your success by scheduling a demo today.
Nonprofix features modules for donors, prospective donors, volunteers, campaigns, events, peer-to-peer marketing, and reporting – complete with easy-to-read graphs, attractive dashboards, and mobile use technology.
We help make managing data more enjoyable. Learn More
Nonprofit Pricing Comparison
Nonprofix is an affordable, easy-to-use solution for nonprofits that has everything you need at a price that won't cause you stress.
All features are included in one price – no sneaky upcharges or add-ons – EVER!
DonorBox / Charitable / Give
Nonprofix is
Easy
Affordable
Effective
In 15 minutes, we can show you how Nonprofix will solve your data management problems.
Nonprofix is a NANOE Member in Good Standing And is Featured in Downtown NANOE
After decades raising money for nonprofits, we saw a need that was not being addressed – streamlined data management. In other words, a solution that is both easy and fun to use. Nonprofits with smaller budgets, limited staff, or a lack of technical skills were struggling to keep up. Nonprofix is for nonprofits made with love by nonprofit professionals (the way it should be!).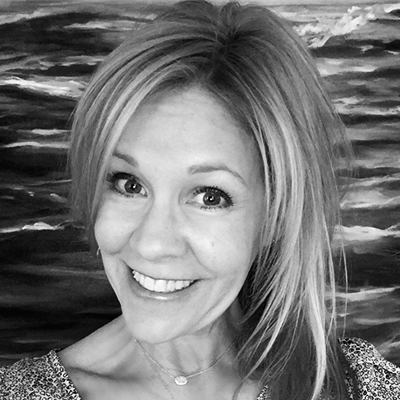 Nicole has lived all over the world managing and consulting for nonprofits of all sizes. Throughout her career, she has helped to raise millions of dollars for nonprofit organizations. Nicole loves fundraising because it means getting the chance to connect like minded people to causes that help change the world. During her career she has directly used dozens of CRMs on the market, and having a love of technology she too felt many of the tools out there were overly robust, especially for the small nonprofit. Helping to create more generosity than ever thought possible has always been her life mission and now she can help nonprofits enjoy managing their data, which is essential to growing any mission. She can't wait to meet you!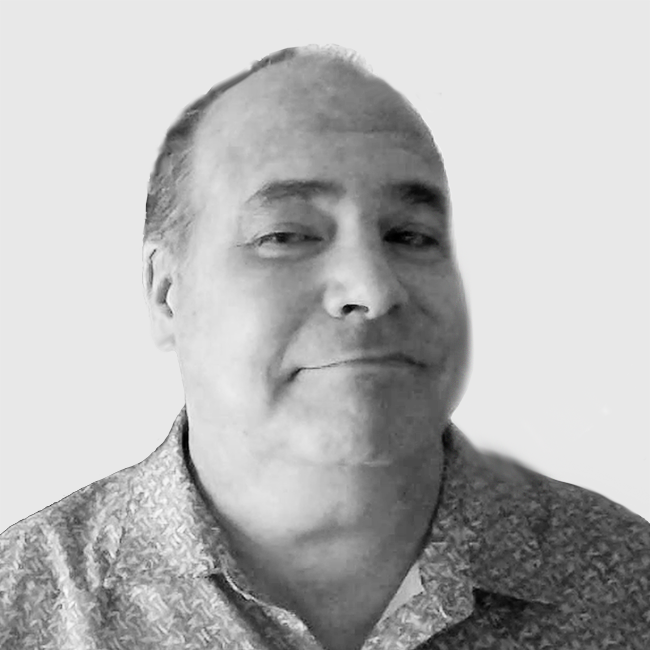 Nick is a seasoned developer who has worked at several prestigious technology corporations, such as Beeline, Andromeda Systems, Chrysler, and the Department of Defense. Nick and Nicole worked together to discover what was missing for many small to mid-sized nonprofits: an easy-to-use, affordable CRM that was feature rich but easy to use. Nick spent years building the CRM from scratch.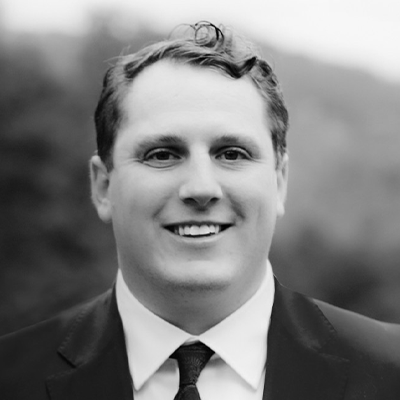 Peter Kimmel, Marketing & Sales
Peter is a sales and marketing professional with varied experience in both the nonprofit and for-profit sectors. With thousands of hours spent using dozens of CRMs, Peter understood the need for a CRM that is both easy to use and rich with useful features. With Nonprofix CRM, we have achieved just that.
These nonprofit organizations love working with Nonprofix!
Frequently Asked Questions
©2022 Nonprofix, All Rights Reserved