Version 4.1 -New features (July/2020)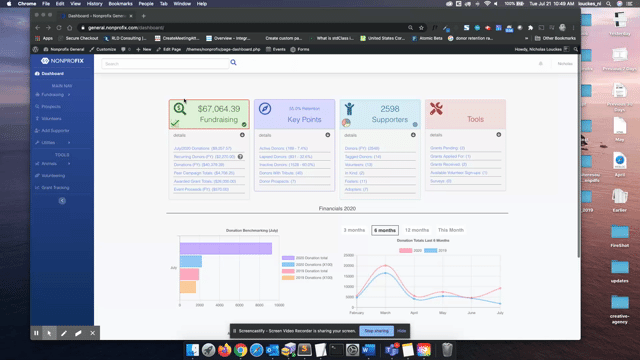 The merge supporters feature allows an administrator to merge two supporter accounts.  Occasionally a supporter could become a volunteer with one email address and donate using a different email address. The system will create a separate account for each of these actions. Sometimes a donor may donate one month using the first name Nick, and the next month using the first Name Nicholas. The system will view these two supporters as unique, and create an account for each donation. This new feature will merge any two separate accounts together into a single account.
To err is human, and occasionally, as we are entering multiple donations into the database manually, we may enter the wrong donation value or the wrong donation type. To help clean up these common mistakes, we added a method to remove or edit a manually-entered donation value. If the donation should have been a check, you can remove the donation and add a donation of the same amount with the "check" designation. If the amount that was entered is incorrect, you can edit the amount and save the correct value.
'Remove' or 'Edit' a manually entered donation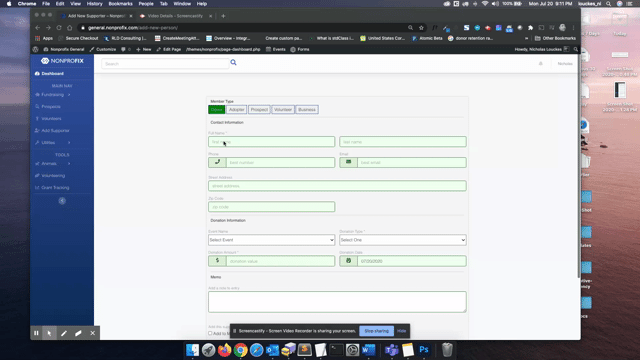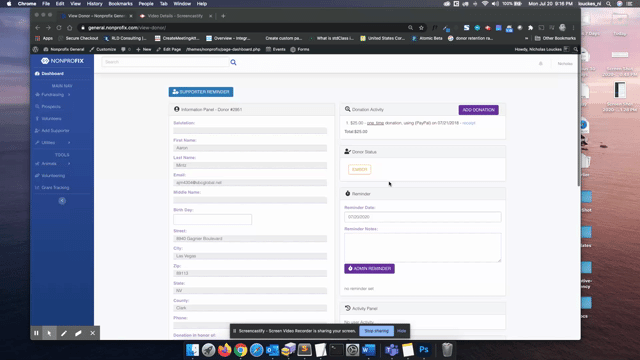 We have added an adjustable indicator for each donor's status. This status is based on the donation amount or the number of times a donor gives. Each individual donor status will be used in the future to give you an indication of your overall donor "health".  Donor health will be calculated using the number of donors and the change in the number at each level over time. The donor status threshold values can be adjusted on the Admin Preferences page, and each donor's status can be viewed on that donor's profile page.